Cooking Stage Preview: Bob Sykes' Mopping Sauce Recipe
Feb 1, 2020, 15:32 PM
Birmingham is a town full of foodies, so it was no surprise that the Hometown Flavor Cooking Stage is back by popular demand. All weekend long, Birmingham Home Show guests can watch live cooking demos from some of Magic City's best chefs. Our favorite part of the Hometown Flavor Cooking Stage is not the demos, it's the samples. Our mouths are watering already!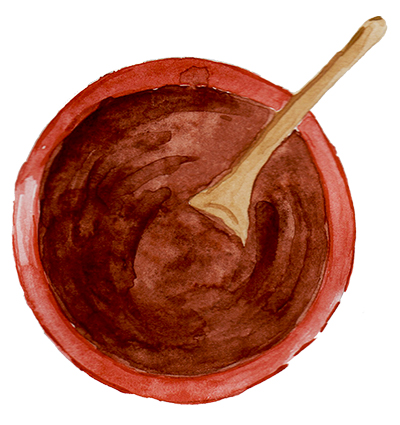 To tide us all over, Hometown Flavor Cooking Stage favorite Bob Sykes BBQ has shared with us the recipe for their classic Mopping Sauce. A perfect BBQ sauce for chicken and ribs on a chilly late winter or early spring evening. Remember Mopping is not basting! And should be applied to your meat throughout the cooking process.
Bob Sykes' Mopping Sauce
INGREDIENTS
2½ cups water
1 tablespoon sugar
2½ teaspoons black pepper
2 tablespoons cider vinegar
2½ teaspoons salt
2 tablespoons Worcestershire sauce
1 small onion, minced
1 teaspoon powdered mustard
½ teaspoon hot pepper sauce
1 clove of garlic, minced fine
½ teaspoon red pepper
2 teaspoons chili powder
DIRECTIONS FOR MOP
Add all ingredient into a medium saucepan and bring to a boil
Reduce to a simmer and cook uncovered, stirring frequently
Simmer until onion and garlic have melted into the sauce and it has come together.
Store in the fridge.
METHOD FOR MEAT
Place bone-in chicken on pre-heated grill set at 325 degrees
Apply the warmed mop to the meat from the very beginning of the cooking process
Turn the chicken over every 10 to 15 minutes according to your recipe
On every turn mop the chicken with the sauce
Cook chicken thoroughly to an internal temperature 165 degrees.
Check out the Hometown Flavor Cooking Stage's full schedule and come pick-up more recipes and samples at the show.