TOP 5 Features of the 2020 Birmingham Home Show
Jan 30, 2020, 22:27 PM
For three nonstop days, February 14-16, the BJCC will be transformed with when the Birmingham Home Show returns. The show will be bursting with interior design trends, cooking demonstrations, renovation experts and the hottest home improvement products on the market. Before you hit the show floor at the BJCC here are the top five, not-to-be-missed features at the show: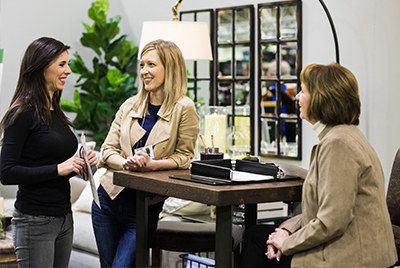 Hometown Flavor Stage
Showcasing the culinary talents of local and regional chefs is the Hometown Flavor Stage. Great recipes and live cooking demonstrations will be on offer throughout the weekend on the cooking stage. Stop by to see and sample what Birmingham Chefs are cooking up!
Birmingham's Best
Guests can support local businesses and shop local in the Birmingham's Best marketplace. Visit this artisanal marketplace focusing on Birmingham's most innovative retailers and artisans showcasing unique items for your home and garden.
Fresh Ideas Stage
Get the latest trends and DIY ideas., Lively presentations by local and national home and garden experts will be on stage all throughout the show. Get new ideas to refresh your home garden for the new year.
The Better Business Bureau Presentations
The BBB is taking to the Fresh Ideas Stage multiple times over the course of the weekend to give valuable advice and tips on aging in your home, avoiding scammers and navigating local politics when you are working on home renovation projects.
Special Days at the Show
The Birmingham Home Show will be supporting our community through several special days at the show. Take advantage of Hero & Trade Day on Friday, February 14. Enjoy Teacher Day on Sunday, February 16. Visit our website for complete details and to learn how you can qualify for FREE and discounted tickets.
Need more ideas of what to do at the show? Visit our website for more details on these and other great show features and the stage schedules.