Living Off the Land With Trance Barnett
Feb 13, 2019, 14:55 PM
A natural-born entertainer, creator, decorator, gardener and jack-of-all-trades, Trace Barnett always knew he would pursue a career with a creative outlet. After years of working with various design groups, national lifestyle publications and appearing on Food Network Star, Trace launched The Bitter Socialite, an entertaining and lifestyle design firm that is anything but stuck-up or stuffy. His new book Tracing Roots focuses on taking a modern approach to living off the land.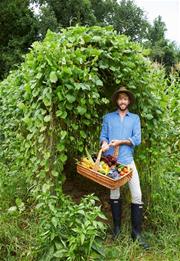 Get to know the Alabama native at the show on Saturday, but in the meantime we wanted to find out a little more about him.
What's an easy DIY project homeowners can tackle to improve their space?
Build a planting bed for vegetables, herbs, or flowers. Relatively inexpensive and quick to build, planting beds give an excellent return for the investment by providing fresh veggies while also enjoying some outdoor time in the dirt. Plus, who doesn't like a little extra curb appeal?
What was the last picture you took with your phone?
The last picture I took on my phone was the Super Blood Wolf Moon, and of course, it\s blurry. (Not from the wine, just hard to take a moon pic) I had people over for dinner, and we watched the eclipse take place.
If you had to move to another country, which would you pick and why?
Hmmmmm I would say England. I do love an English Garden.
What's a must-have at any party you're throwing?
Booze. And lots of it.
What project have you been most proud to work on?
My cookbook, Tracing Roots.
Where do you go online to find inspiration?
Instagram. I feel like it's the go-to place to get fresh ideas in an instant.
What's one thing you wish every homeowner knew?
Creating luxe and beautiful spaces can be done on a budget and often with objects we already have. Start with assembling a personal collection of artifacts and build from there.
What are your best small space living hacks?
Go vertical. Buy statement pieces of furniture with some height that add visual appeal and plenty of space for storage. For example, one of my favorite thrifting finds to date is a large wardrobe that is the perfect pantry for my kitchen.
The Birmingham Home Show is taking over the BJCC February 15-17, 2019. Don't have your tickets yet? Buy online and SAVE $3!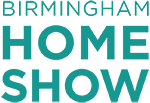 FEBRUARY 15-17, 2019
BJCC