Get to Know Brett Tutor
Feb 13, 2019, 14:46 PM
VIewers may know Brett Tutor as the handsome, charismatic carpenter on TLC's hit series Trading Spaces, which returned last year and airs a new season in Spring 2019. The chiseled Renaissance man who People Magazine named one of the 'Sexiest Men Alive' has an incredibly diverse resume reflecting his seemingly endless talents. He has worked as a stuntman, EMT and SWAT medic, house flipper, home inspector, white water rafting and rock climbing guide, singer, songwriter and guitarist, as well as a security and survival specialist on season two of Discovery Channel's hit show Treasure Quest. Brett appears on Feb 15 and 16 at the show, but here are 10 things to know about him: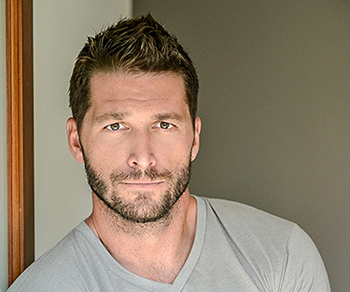 1. The last picture I took with my phone was of a really funny coffee cup I found. I love Eddie Vedder the musician and on the cup it just read, "It doesn't get Eddie Vedder than this."
2. If I had to move to another country it would be Costa Rica. I spend a lot of time there and between the culture, the nature and the surf it always feels like home.
3. Something you would not guess about me is I spend a lot of time song writing.
4. The biggest mistake I see home owners make when trying to renovate their own space is definitely under estimating the cost of materials, the time a reno takes with just two people and the fact that you usually don't get everything right the first time.
5. The 3 things I can't live without are music, good friends and surfing.
6. A must have at a party that I am throwing is definitely guacamole.
7. The project I have been most proud to work on is doing over seas humanitarian builds, like one with the Peace Corps in Panama where I helped build a bathroom and a birthing house in the remote jungle.
8. I find a lot of inspiration on Instagram.
9. People should take a little time to research their contractor/ designer. Experience just means you have already made most of your mistakes, you don't want to be one of those mistakes of a new contractor who is still learning on the job. Make sure there are insured and or bonded and take the time to call a reference or two.
10. A décor item worth splurging on? Dining room table. So much of life is centered around it plus it is my favorite thing to build.
The Birmingham Home Show is taking over the BJCC February 15-17, 2019. Don't have your tickets yet? Buy online and SAVE $3!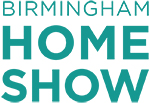 FEBRUARY 15-17, 2019
BJCC