Meet Madcap Cottage's Purveyors Of Prints: John and Jason
Feb 13, 2018, 15:25 PM
Interior design pair John Loecke and Jason Oliver Nixon are the duo behind High Point, North Carolina- and New York-based interior design firm Madcap Cottage. Spend just a few minutes with the Madcap gents and you'll find yourself inspired to ditch the staid, safe neutrals in your interior design and punch things up with color and print.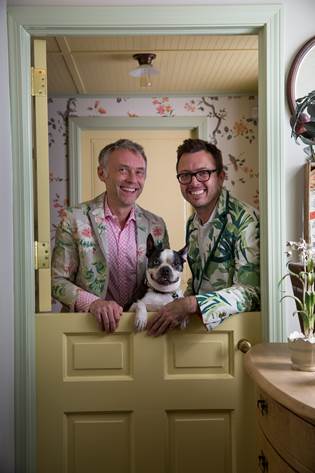 "At Madcap Cottage, we believe decorating should be fun, and never grim and glum. It should be an adventure—one whose end result is rooms that burst with personality and that put a smile upon your face the moment you step through the front door. And the key to crafting this décor-driven bliss is patterns, friends, patterns. Forget white walls and neutral furnishings. It's time to dream big, and transform your home with the wonders of pattern," said Jason Nixon, half of the Madcap duo.
How can you incorporate some of Madcap's lively colorful fun into your own home? Here are a couple tips from Madcap Cottage below – and you can find even more in their book Prints Charming.
1. Paint your front door a bright color. A welcoming entrance sets the tone for a home and is a quick and easy weekend project. Brown, black, and white doors are expected and found everywhere. Why not go for a rich green, perky persimmon, or a punchy pink. Stand out in the crowd.
2. Choose a unifying color when mixing and matching. When layering patterns, a single hue can connect the entire story.
3. They suggest using stripes a unifying force. Stripes and florals work swimmingly together," says Jason.
4. Don't tiptoe around color and pattern. Don't tiptoe in and stop halfway. Go big. Inject print and pattern in at least three places.
Want to see the guys put their unique spin on a Southern campsite? At the Birmingham Home Show running February 15-18 at the BJCC, John and Jason are creating a "Glamping" feature bursting with color, print, texture – and unlike any campsite you've ever seen. Get your tickets NOW!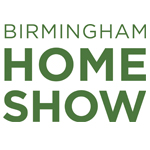 FEBRUARY 15-18, 2018
BIRMINGHAM-JEFFERSON CONVENTION COMPLEX