From Accepting Roses to Curating Gardens: Meet The Lambtons
Feb 12, 2018, 14:57 PM
Fans of the wildly popular "Bachelor" franchise on ABC might recognize DIY stars from a time when the duo were accepting roses from the Bachelor and Bachelorette – but now happily married pair are better known for creating gardens. Chris and Peyton Lambton from DIY Networks's Yard Crashers and HGTV's Going Yard will be at the Birmingham Home Show to chat all things yard and décor, but before they do they shared some of their home improvement tips (and their thoughts on how to throw a killer party).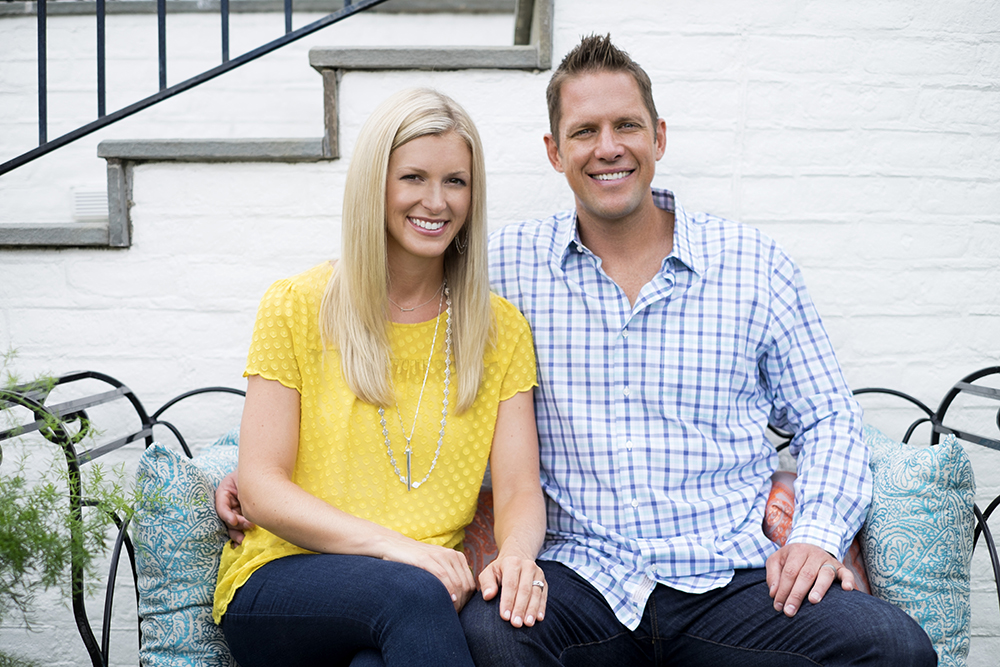 Q. What was the last picture you took with your phone?
Chris: The last picture I took on my phone was a selfie on the beach with my daughter Lyla James.
Peyton: A picture of our daughter looking out the back door.
Q. If you had to move to another country, which would you pick and why?
Chris: Spain. I love the country and its culture. Between the tapas, siestas and beaches it's a perfect place to live.
Peyton: Australia. When the weather is nice everyone takes off work and goes to the beach.

Q. What's one thing we wouldn't guess about you?
Chris: I have no middle name.
Peyton: I've been skydiving twice.
Q. What's a common mistake homeowners make when they take on a home improvement project themselves?
Chris: Plant shrubs and plants too close together or too close to the house. It is important to research and find out how large a plant will get.
Peyton: Everyone gets excited about demo and destroying the old to bring in the new. Make sure you do your research and speak to professionals before taking a sledgehammer to a wall. It could be load bearing and/or have plumbing and electric running through.
Q. Where do you go online to find inspiration?
Chris: There are so many places to find inspiration online nowadays but my go to places are: pinterest, instagram and hgtv.com. All three are great places to just look at photos to get ideas and inspiration for whatever projects you are working on.
Peyton: Pinterest. It's the best spot to search and to save what you like in one spot.
Q. What's your best organization hack?
Peyton: Recently I was having trouble keeping my jewelry organized and I was constantly untangling necklaces. There was a blank wall in my closet so I used the vertical space and hung S-hooks on a curtain rod to keep everything organized and in sight. This makes choosing my accessories much easier!
Q. What are your best small space living hacks?
Peyton: Choose furniture that can double as storage. An ottoman that has a lid to keep blankets inside, or a coffee table that pulls up into a desk for working at home. There are so many options available to give you what you need without crowding your space.
Q. Would you rather upgrade your closet, bathroom or kitchen?
Chris: The kitchen because you will get the best return on investment and it is the most used room in the house.
Peyton: Kitchen for sure. We spend majority of our time in the kitchen and we love to cook!
Q. Could you live in a tiny home?
Chris: Never. I am too tall. I would hit my head all the time.

Q. The three things I can't live without are...
Peyton: My phone/camera, Yeti with coffee, Aquafor
Q. What's a must-have at any party you're throwing?
Chris: Good beer and good music. That makes a great party!
Peyton: Toothpicks. I'm a bit of a germophobe! I like to serve appetizers and most of the time it's small bites so I provide toothpicks for people to grab what they want without having to put their fingers in the bowl of olives or all over the cheese platter.
The Birmingham Home Show runs February 15-18, 2018 at the BJCC. Chris and Peyton will be on our Fresh Ideas Stage Friday at 6pm and Saturday at 1pm & 5pm. This is one event you don't want to miss out on.
Get your tickets NOW
!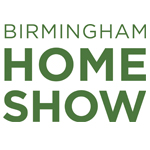 FEBRUARY 15-18, 2018
BIRMINGHAM-JEFFERSON CONVENTION COMPLEX