InSinkErator Tips & Trends: 10 Cleaning Strategies to Make Your Party a Success
Feb 19, 2016, 16:52 PM
We're thrilled to have
InSinkErator
sponsoring the
2016 Birmingham Home + Garden Show
. As the world's largest manufacturer of garbage disposals and instant hot water dispensers for home and commercial use, this unique company has a lot to offer homeowners. For decades InSinkErator has been the #1 choice of professionals.
In anticipation of the Birmingham Home + Garden Show, InSinkErator will be sharing their top homeowner tips and trends.
Follow @HomeShowBHAM
or read the Birmingham Home + Garden Show blog regularly for more info and useful advice.
1. Clean out your refrigerator a few days before the party, disposing leftovers into your InSinkErator® garbage disposer. You'll have more space for items you need for the party – and won't have do dig through the fridge looking for condiments.
2. Wipe down every surface with a dust rag, or, in the kitchen, a wet wipe.
3. Enlist little hands to help you, putting away their toys.
4. Prepare a "stain kit" - all the items you need in case a spill occurs during the party. The kit should include a sponge, paper towels, and spot cleaners for clothes and carpet. Stash it in an easy-to-find spot.
5. Before the party starts, empty all wastebaskets, including those in the powder room.
6. Use a lemon to clean your chrome fixtures. Then throw the lemon down your InSinkErator® garbage disposal to freshen it up.
7. Don't be afraid to use disposable plates and utensils! But if you prefer to use the real thing, designate an area for used dinnerware to be stacked during the party. A shallow, rubber tub can be useful to corral silverware.
8. Stock up on disposable hand towels for the powder room so you won't have to worry about laundering the cloth ones.
9. While you're at it, make sure your shower curtain is closed so the bathroom looks nice and tidy.
10. Pick one signature cocktail, laying out ingredients for each. We love a Kir Royale Champagne cocktail because it's so simple, and will require little cleanup.
For recipe, visit A Healthy Life For Me
.
The
Birmingham Home + Garden Show
takes over the Birmingham-Jefferson Convention Complex February 18-21, 2016. With hundreds of home improvement experts ready to help with your next project, it's a must-attend event for Birmingham homeowners. Don't have tickets yet?
Get 2-for-1 on Facebook
and treat a friend or family member to the show!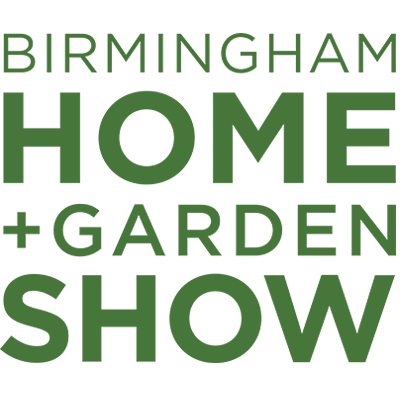 BIRMINGHAM-JEFFERSON CONVENTION CENTER
FEBRUARY 18-21, 2016.