InSinkErator Tips & Trends: 8 Tips for a Clean Home
Feb 16, 2016, 14:32 PM
We're thrilled to have
InSinkErator
sponsoring the
2016 Birmingham Home + Garden Show
. As the world's largest manufacturer of garbage disposals and instant hot water dispensers for home and commercial use, this unique company has a lot to offer homeowners. For decades InSinkErator has been the #1 choice of professionals.
In anticipation of the Birmingham Home + Garden Show, InSinkErator will be sharing their top homeowner tips and trends.
Follow @HomeShowBHAM
or read the Birmingham Home + Garden Show blog regularly for more info and useful advice.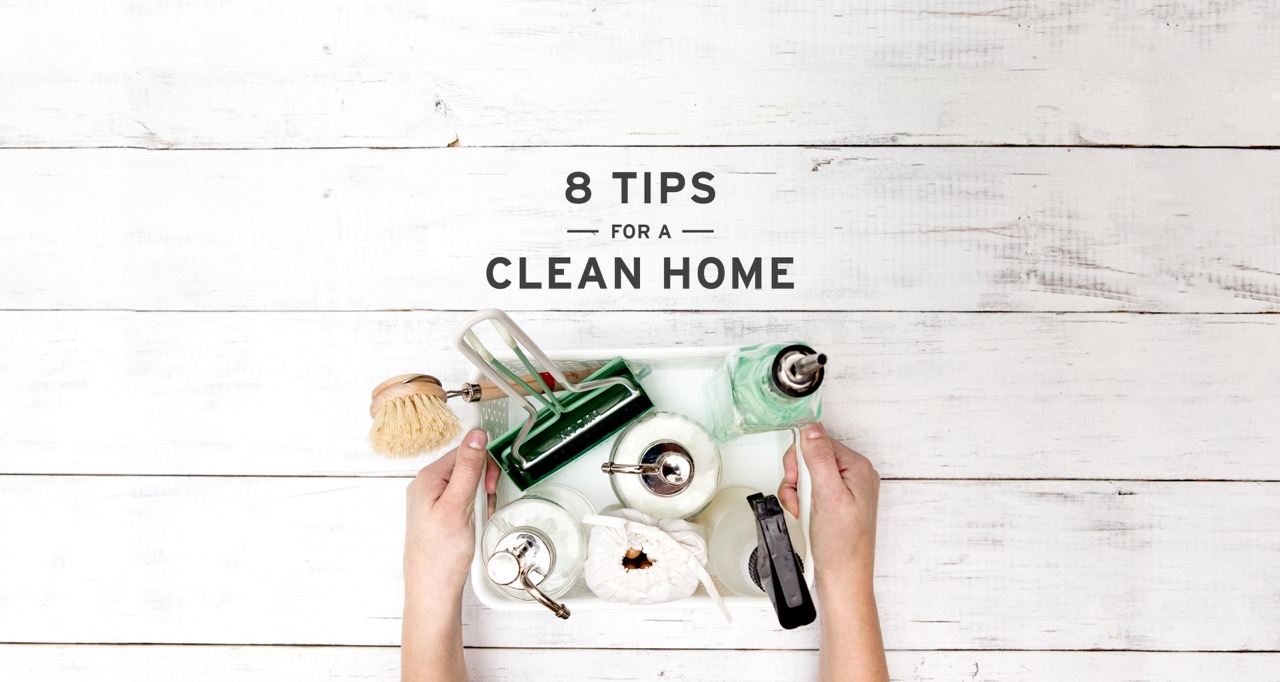 8 Tips for a Clean Home

We are all so busy these days we sometimes skip on some of our household chores— especially the ones that are not mandatory. As you're tidying your home after the holidays, it is a great time to dig in and check off some of the little cleaning chores we all procrastinate. Here's my "first of the year" cleaning checklist I intend to tackle in the coming weeks.
Don't feel like you need to do everything on this list in one day… just check the chores off as you get them done. As much as we all dread cleaning, you always feel better and like you've accomplished something once you've got it done! Personally, I'd rather clean than get on the treadmill any day!
1. TACKLE THE HOOD OVER YOUR STOVE and THE EXHAUST FAN FILTER
Oooh, after all of that holiday cooking, the hood above your stove needs a cleaning. Now is the perfect time to clean all of those surfaces and also remove and clean the exhaust fan filter. It is a gross job but it only gets worse if you ignore it— plus the exhaust will not work properly unless it is cleaned frequently.
To get started, you will need a very large pot, water, degreasing liquid dishwashing soap (like Dawn), baking soda, and an old toothbrush.
To begin, fill the pot with water and bring it to a boil. Let it boil rapidly for 3-4 minutes to soften up some of the gunk living above on the hood surfaces. Turn off the heat, and remove the exhaust fan filter. Submerge it into the pot of boiling water, and move it away from the stove to soak for 10 minutes.
After 10 minutes, remove the filter from the pot of water using tongs; and place on a layer of paper towels. Using the toothbrush dipped in the dishwashing liquid, scrub the tiny crevices of the filter. Dip the toothbrush in some baking soda; and scrub it again. Repeat on the other side. Rinse the filter in hot water, and dry thoroughly before reinstalling it.
To clean the interior and exterior hood surfaces, spray with a solution of 80-20 dishwashing liquid and warm water. Use paper towels to remove the initial layer of grime. Next, use a sponge and really get into those corners and crannies to remove the grease trapped there. Once you've cleaned it well, rinse with warm water using a clean sponge. I will often use a spray containing ammonia as one final step.
2. PAY ATTENTION TO THOSE BASEBOARDS, CABINETS, AND DECORATIVE ACCESSORIES
As much as you'd like to ignore them, baseboards, cabinets and all of those lovely accessories you have sitting out all need some attention. Use a hand vacuum to get rid of the excess dust before you clean. My mom taught me to use a 50-50 solution of white vinegar and warm water on my wood surfaces. There are very good products you can buy like Murphy's Oil Soap, which in addition to cleaning will also leave a light, protective oil coating on your cabinets and wood surfaces.
3. REORGANIZE YOUR KITCHEN CABINETS
I visit a lot of kitchens in my travels, and my biggest pet peeve (and single biggest time waster) is searching for things in an unorganized kitchen. Now that you've cleaned the outside of your cabinets, organize the inside by storing like things together. Dedicate one drawer for knives, not six. Specify one or two cabinets or drawers for plastic containers…not every single drawer in the kitchen. Organizing your home kitchen like a professional kitchen with like items stored together will not only speed up your cooking, it will also reduce the time you spend unloading the dishwasher because you'll know exactly where everything goes!
4. REFRESH YOUR CUTTING BOARDS
I always thoroughly clean my cutting boards, both wood and plastic, after each use but several times per year, I do a 'super clean' to prolong their life and protect my investment. First, I cut a lemon in half and dip the cut side into kosher salt. I aggressively rub the lemon and salt into the board to remove any stains. Rinse. Next, I disinfect the board using a solution of 1 tablespoon chlorine bleach (like Clorox) to 1 quart of water. Cover the board with the solution and let it stand for 10 minutes. Rinse well using hot water. Next, I rub or spray the board with white vinegar to neutralize any remaining odor and allow it to dry. Lastly, I apply a conditioner to wooden boards using a conditioner recommended by the manufacturer and allow to dry. (I always wipe the board down with hot water before using it after conditioning.) Toss the used lemons down your InSinkErator® disposal to keep your kitchen smelling fresh.
5. RINSE THAT COFFEE POT
I know we sometimes think that since brewed coffee is extremely hot, there are not germs or bacteria growing in the coffee maker, but that is not true. Clean your coffee maker according to manufacturer's directions or at the very least, run only water through it 3-4 times and wash all of the removable parts with warm soapy water. Rinse well and dry before reassembling the parts.
6. DON'T FEAR WHAT'S IN YOUR REFRIGERATOR
Remove the shelves and the drawers, and wash them with warm soapy water using a degreasing dishwashing liquid to remove that sticky film that often coats the glass and wire racks. Dry well and replace.
Also remove the front panel concealing the refrigerator's coils, and wash it in warm, soapy water to remove gunk and grease. Vacuum any dust living around the coils while you're at it. Dust on those coils will shorten the life span of your fridge and also make it work less efficiently.
Oh, and go ahead and toss any food items or condiments past the expiration date while you are at it. When you are done, replace that ancient box of baking soda and toss the contents of the old one down the disposal. It will help keep the disposal smelling good, too.
7. CLEAN OUT YOUR PANTRY
This is a great time to clean out the pantry. Toss or repurpose any items past the expiration date. If you have flour or cornmeal in a container and it hasn't been used in over a year, toss it. Baking soda does not work well past its expiration date so use it to clean. A little baking soda and hot water makes a nice scrub to clean baking sheets with baked on buildup. (Plus, baking soda is a nice refresh for your InSinkErator®.)
8. REMEMBER YOUR CLOTHES DRYER
Not only does lint make your laundry room look dirty, lint is dangerous. There are thousands of fires each year resulting in injury and death that are caused by excessive lint build up trapped in your dryer's hose and vent. This is the perfect time to check the hose and remove all of the lint accumulated in it.
First, unplug the dryer and disconnect it completely. Turn off the gas if you have a gas dryer. Remove the lint trap and clean it well. Use a narrow bottle brush or something similar (you can purchase a dryer cleaning kit with an appropriate brush) to dislodge any lint inside the walls of the lint trap. Use a vacuum fitted with the narrow nozzle attachment to remove anything you loosened.
Next, pull the dryer away from the wall. Remove the hose clamp (you might need a screwdriver, depending on what kind of clamp was used). Pull the hose away from the hole in the wall. Vacuum the inside of the hose and around the hole in your wall to remove any lint buildup there. Vacuum the back of the dryer and the wall and floors around it before reattaching the hose.
Go outside and locate the exterior dryer vent, and clean the lint from it as well before you reconnect and plug in the dryer.
Consult your owner's manual before cleaning any appliance.
The
Birmingham Home + Garden Show
takes over the Birmingham-Jefferson Convention Complex February 18-21, 2016. With hundreds of home improvement experts ready to help with your next project, it's a must-attend event for Birmingham homeowners. Don't have tickets yet?
Get 2-for-1 on Facebook
and treat a friend or family member to the show!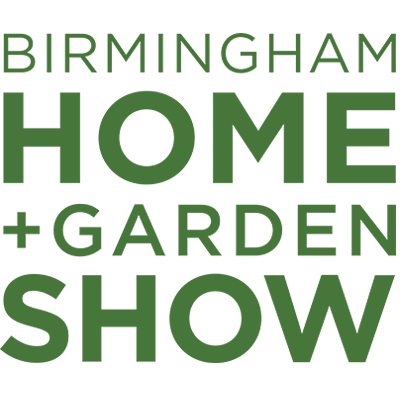 BIRMINGHAM-JEFFERSON CONVENTION CENTER
FEBRUARY 18-21, 2016.